Flex Lami Lines
Flex lami-line is equipped with the most advanced solution for the pre-lamination process as
the nip roller with anti-torsion system and the forced air convection furnaces. Besides it can
be easily adapted according to customer needs with optional and accessories as automatic
loader, additional PVB rolls, automatic PVB foil application, cutting and trimming…
Bottero is capable to provide the complete turnkey package including autoclave, climatic room
and all the needed accessories.
Main qualities
Bottero flex Lamilines are the most advanced custom size laminated assembly systems in the market today. The nip rolls and Ovens which are provided as standard are the same ones running all over the world by the most important glass manufacturers. The IR oven and the patented mechanical press system on the nip rolls are only two of the several patents and innovation which guarantees the best final result of the lamination process.
Oven modules are equipped with IR lamps and upper/lower full convection system (forced air) to allow every kind of glass (coated, tempered, multiple layers) to be perfectly pre-laminated. Upper lamps are adjustable in height, to give an extra regulation to manage both thin laminated glass and special glasses such as multiple layers or tempered, requiring a special recipe.
Nip-rolls from Bottero are specifically designed to guarantee complete flatness of the pressing surface, for each kind of glass shape and dimension. The mechanical torsion bar device, and the high-pressure press system are able to press in a uniform way from the center to the edges of each nip roll, thus giving a perfect result to the pre-laminated glass.
By means of HMI panels along the line, all the main functions and parameters are easily adjustable. In the assembly area, a main panel allow to manage the recipes and main data of the line in real time. The remote assistance device, standard on each flexlami line, allows Bottero service to remotely connect to the line all over the world.
Features
Washing System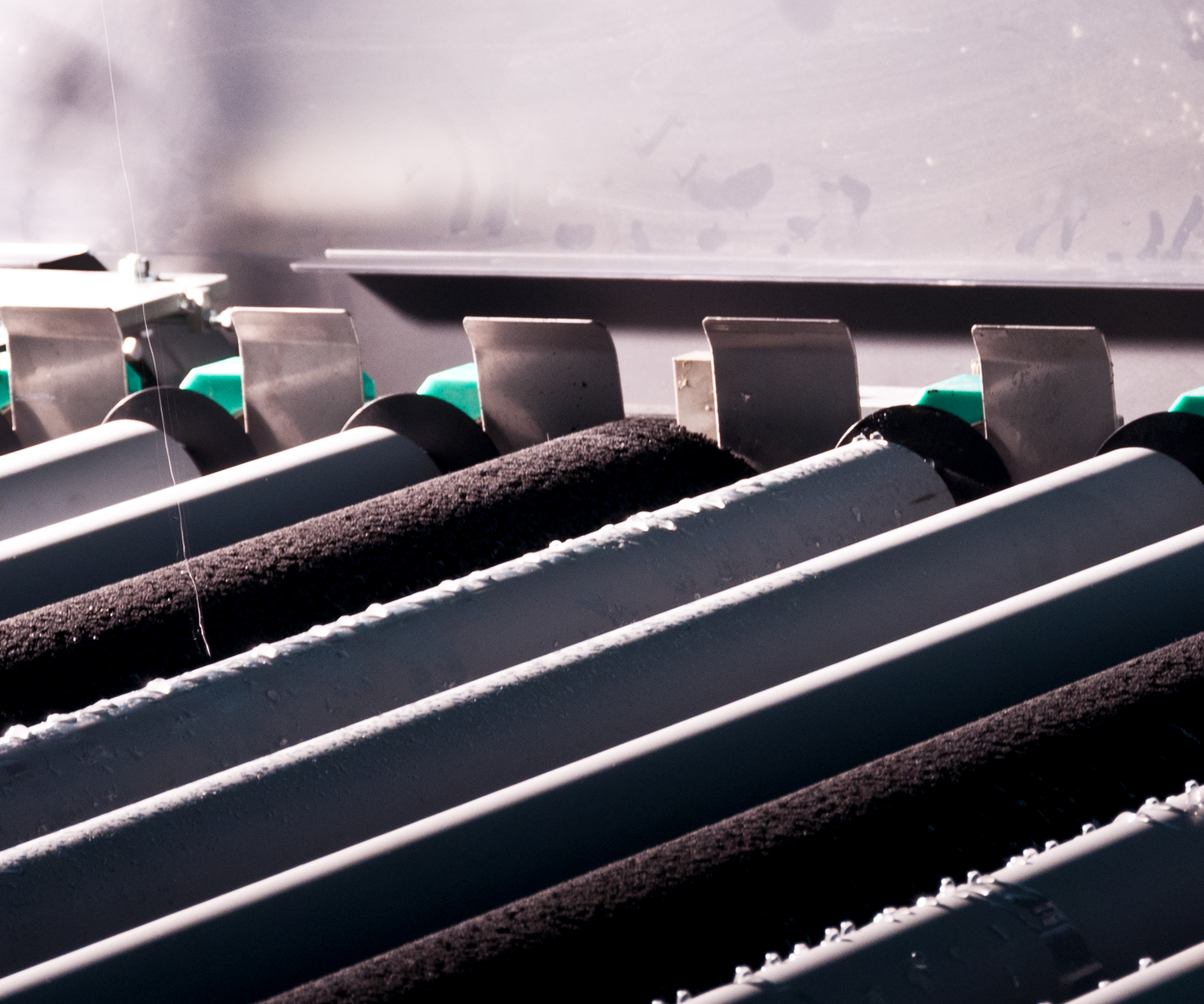 Totally stainsteel.
Ready for Low-e.
Antistatic system.
Up to 12 m/min of washing speed.
Squaring & Glass Positioning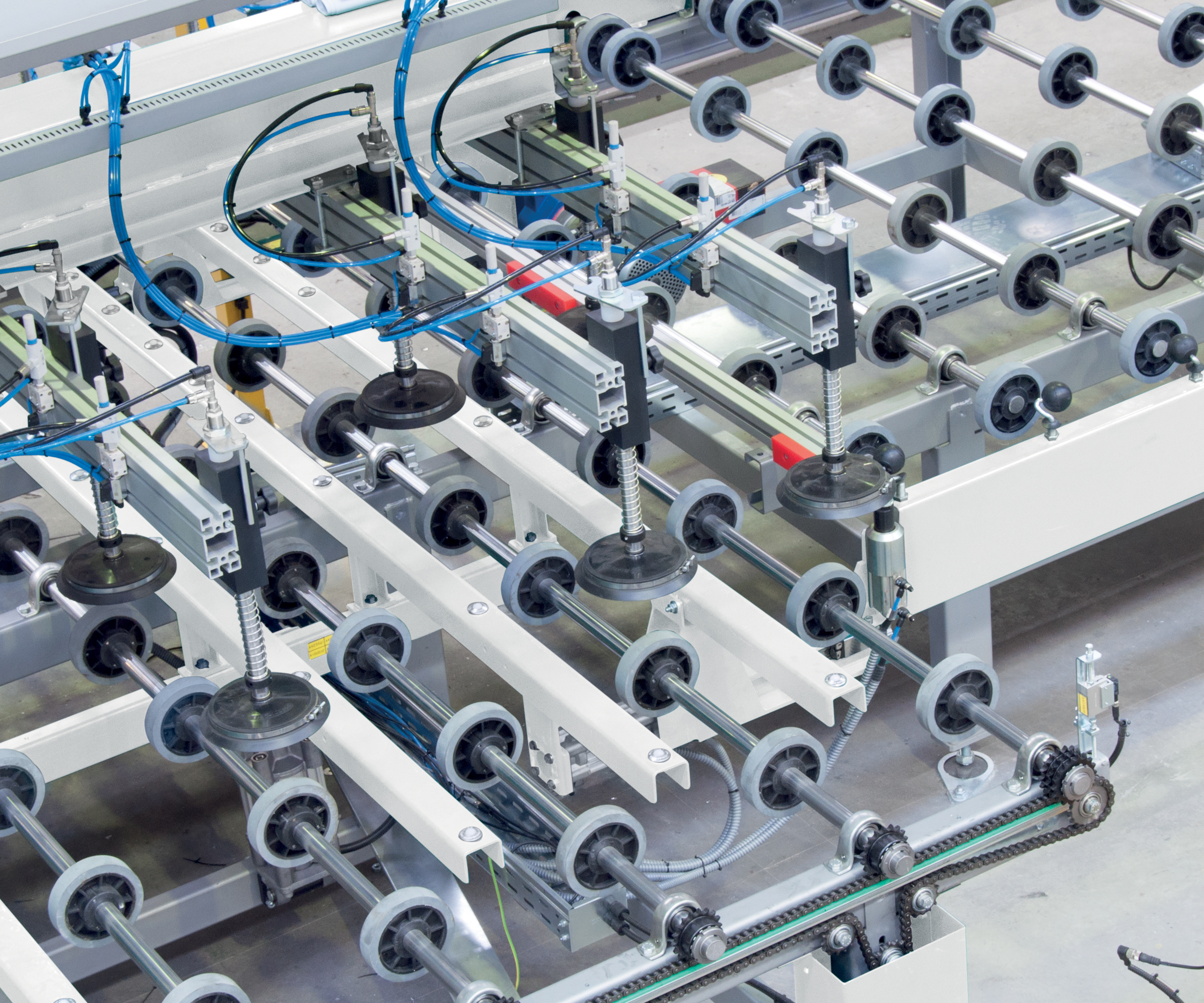 Mechanical reference for both sides.
Automatic shape squaring & positioning.
Automatic suction cups exclusion.
High accuracy & repeatability of plates positioning.
Assembling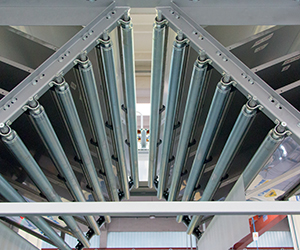 Automatic film cutting according to plate length.
Servo assisted laying task to avoid film stretch.
Multi laying.
PVB rolls positions from 3 to 30.
Ovens
Heavy mechanical system.
Advanced rolls design .
Full pressure distribution and parallelism between rolls independently to the width of plates.
Symmetrical design of the roll.
Heating Area
Easy customization.
Vertical adjustment of the upper lamps for process tuning.
Forced air with reserved fans for each side.
Lamps driven according to the glass tracking.
Independent tuning of each IR lamp
High efficiency IR lamps.
Up to 50% of energy saving.
High insulation & Easy maintenance.
Full temperature distribution.
Patent system to adjust the upper IR lamps.
Line Supervision
Touch panels along the line.
Full control of line & process.
Production based on recipes concept.
Remote connection included in basic solution.
Technical specifications
Glass sizes (min)
350 x 180 mm
Glass thickness
3 - 19 mm
Type of glass allowed
Float | Low-e | Tempered | Coated
Glass thickness output (max)
100 mm
Glass weigth output (max)
1350 kg
Interlayers thickness
0,38 mm | 0,76 mm 1,14 mm | 1,52 mm
Type of interlayers allowed
Interleaved PVB | EVA | SentryGlass Plus
Related Media
| PDF Catalogue