Titan
The 6 configurations that make up the Titan range enable the processing of flat edge, of threads and possibly the removal of the edge.
Main qualities
The Bottero range of double edgers for flat edge processing has been designed to meet all requirements of performance and quality.
The 220 is the classic double edger designed for who needs to produce large quantities of glass with precise orthogonality, which vertical machines are not able to offer. Wheels configuration for each side is 3 diamond grinding wheels and 3 polishing wheels for the edging process and 2 diamond wheels and 2 polishing wheels for arising.
The 222 is the ideal machine for customers wishing to manufacture a product with a high quality polish. The wheel configuration of the 222 L is: On each side of the grinding. 3 diamond wheels and 4 polish wheels for producing the glass edge. Plus 2 diamond wheels and 2 polish wheels for each of the arrises.
The 224 is the highest performing machine of the Titan range. Its configuration has, on each side, 4 diamond wheels and 4 polishing wheels for flat edge and 2 diamond wheels and 2 polishing wheels for threads.
Features
Why Choose Them?
Because of their high build quality
The Twin-Edge, Titan and TwoB edgers comprise of a sturdy electrowelded steel structure. Stainless steel and other anticorrosion materials such as technical polymers are extensively used.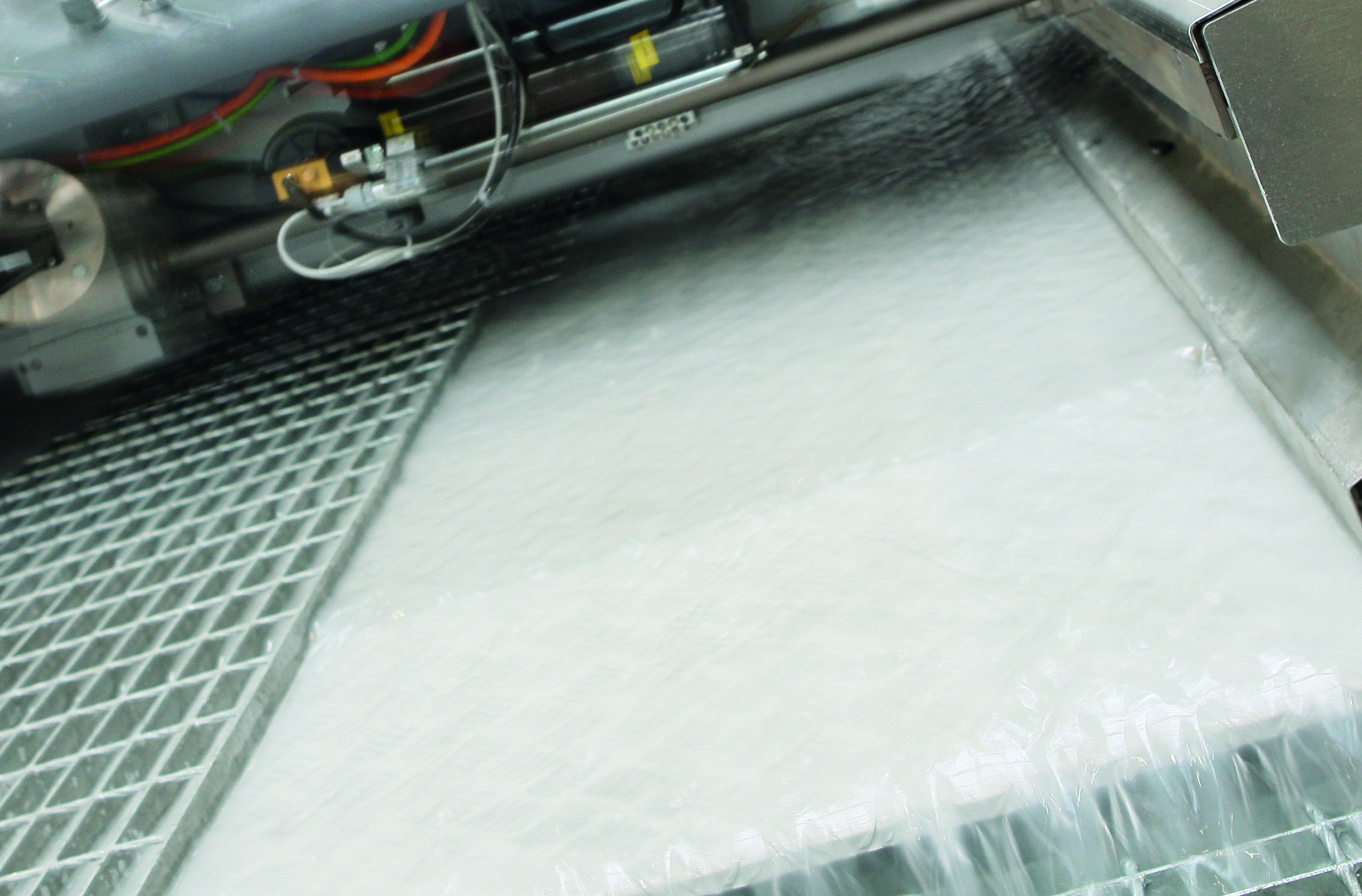 All components coming into contact with water are constructed from stainless steel. This in order that we are able to guarantee the durability of the components.
The choice of mechanical and electronic trade components by leading manufacturers ensures reliability and availability over time.
Why Choose Them?
Because they guarantee quality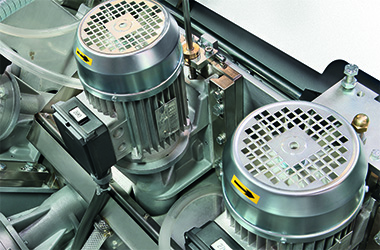 The coaxial spindles guarantee vibration-free operation and as a result maximum grinding efficiency. The absence of belts and pulleys reduces the number of parts subject to wear and replacement.
The belts are made in polyurethane with stainless steel inner cables and ground on the back and sides to ensure high precision of glass advancement. The width of the belts is modular, depending on the type and weight of the glass to be conveyed. The large-sized pulleys enable the specific load to be divided when working with heavy glass. This means longer lifespan for the belts.
Why Choose Them?
Because they make sense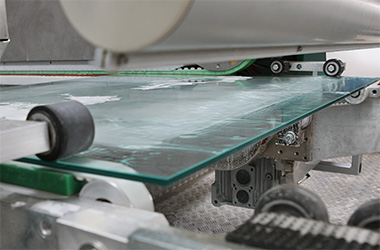 The air knives installed at machine exit, avoids contaminated water from the grinding process being transferred to the washing machine. This improves wash quality.
Technical specifications
220 N
Minimum glass dim
160 x 160 mm
Glass thickness
3 ÷ 30 mm
Installed power
56 KVA (45 KW)
Worktable height
950 ± 50 mm
Max opening speed
30 m/min
222 D-F-L
Minimum glass dim
160 x 160 mm
Glass thickness
3 ÷ 30 mm
Installed power
61 KVA (49 KW)
Worktable height
950 ± 50 mm
Max opening speed
30 m/min
224 N-F
Minimum glass dim
160 x 160 mm
Glass thickness
3 ÷ 30 mm
Installed power
66 KVA (53 KW)
Worktable height
950 ± 50 mm
Max opening speed
30 m/min
Related Media
| PDF Catalogue