Customer Service
Customer Service: a dedicated team of expert mechanical and electronic engineers, providing a full range of services, from assistance provided from our HQ, to on-site services and training packages.
Our team is available during office hours to support specific Customer requests or troubleshooting activities.
For assistance or enquiries please refer to the following contact details:
Call:
+39 0171 310 599
An extended hours GMT+1 "Hot Line" service is available. For enquiries please contact us at: hollowglass.sales@bottero.com
Phone Assistance
Support Hours
8.00 - 12.30 / 13.45 - 17.15
"Hot Line" is not available on Christmas, New Year's day, Easter and August 15th.
Remote Assistance
Remote Assistance is our on-line service that enables Bottero qualified engineers, if access is allowed, to take control of the production line from Bottero offices through the SPV supervisor via Internet. Remote control improves and speeds up troubleshooting and problem solution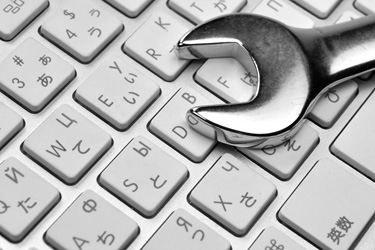 On-site services
Supervision to installation, cold test and start-up
Turnkey machine installations, in new or existing production lines
Section box exchange
Machine upgrades
Mechanisms repair
Machine center distance conversion, including alignment
Audit for line upgrades
Periodical checks and inspections
Troubleshooting support on mechanical and electronic issues
Software upgrade
Training
Training sessions can be held either in Bottero fully equipped training facility or on-site, depending on training equipment availability
Electrical and Mechanical machine configuration, use and set-up
Mechanical and Electrical maintenance, machine on-board troubleshooting and problem solving
Planned maintenance programs and procedures
SOP – Standard Operating Procedures related to both Job Change activities and Technological Process stable and constant operation
Spare Parts
IS machines run 24/7 under tough operating conditions: proper maintenance operations are essential to grant production stability and Bottero recommends the use of original parts.
Bottero currently maintains of parts portfolio of over 200.000 parts, tracked on the complete installed base of machinery currently in operation. For each of them all the components and groups are tracked and coded (including tailor-made customization of the single machine). This allows to support our Customer in identifying the needed spare part.
Original spare parts are available to support machine operations during its entire life span. In the case of obsolescence of components, Bottero compensates with stocks, repairs (even on an exchange basis) or interchangeable components.Bottero Customer Support is organized with audit services, aiming to inspect the machine conditions, the spare part stock availability, resulting is recommendations on maintenance activities to be performed.
For further information and enquiries please contact us.
Call:
+39 0171 310 599